Earn money by recommending Internet Download Manager!
The Internet Download Manager (IDM) Affiliate program is an easy way for you to earn money by promoting Internet Download Manager.
At present time Internet Download Manager is a very popular application with more than 100,000 registered users worldwide. Itís editorsí pick on most poplar downloads sites like CNet, ZDNet, Hotfiles, download.com and others. Most people like Internet Download Manager (see user opinions) and they purchase it before or after the expiration of the trial period.
Because of the popularity of Internet Download Manager, you can earn generous referral fees simply by linking to Internet Download Manager from your web site, and having visitors click from your site through to our web site to download free trial version of IDM.
Sellshareware will handle all of the sales, customer service, and tracking of sales generated from your site.
Currently we will pay you 20% of any single sale of Internet Download Manager that have been tracked and originated from your website.
The good thing about this program is your referrals don't have to purchase anything right away. They might visit your website, then go to Internet Download Manager home site and download the software and try it out for a month. You still will get the credit for the sale.
You just have to follow these easy steps:
Join for free and earn 20% for each sale your website generates.
Place Internet Download Manager banners, marketing slogans, etc. on your site (see below).
Add the link http://www.SellShareware.com/ProgramInfo.asp?AfID=YOUR_AFFILIATE_ID&PrID=44358" to your banners, popular pages and don't forget to replace YOUR_AFFILIATE_ID with your actual affiliate ID number. Recommend our products and refer your visitors to this page.
Receive checks with your generated sales monthly.
How Does It Work?
When you join, you get assigned an ID Code and are given some HTML code to link to a page on Sellshareware and Regsoft sites.
When one of your visitors sees your review or banner for Internet Download Manager on your site, and decides to click on your link, they get directed to a page on Sellshareware.
At this page our site remembers that the visitor was referred by you. Your visitor then browses our web site and (possibly) downloads a trial version of Internet Download Manager.
If the visitor decides to purchase the software then our ordering page remembers that you referred them and passes it through the order process. Our ordering system recognizes your ID Code and you get credited for the sale.
Each month, we total up your affiliate sales for the month prior and send a check.
After the end of each month we may also email you a report on the sales you have generated.
How Much Does It Cost?
Nothing. Joining the Internet Download Manager Affiliate Program is free.
Do You Need Your Own Web Site?
You need some space on the web where you can put the links for referring visitors to Internet Download Manager site. The tracking system which gives you credit for referrals, requires that you link to our web site using a special URL containing your affiliate code. The only way to ensure that your referrals get to the Internet Download Manager site using your special links is for those links to be present on your web site.
Sample banners
Your are welcome to place these banners on your site to earn your commisions. Click here to download.








Sample screenshots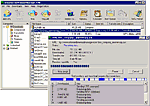 150x106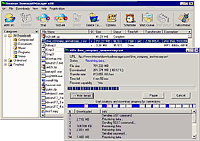 200x141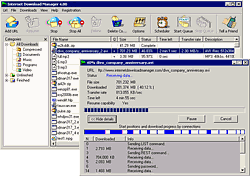 250x176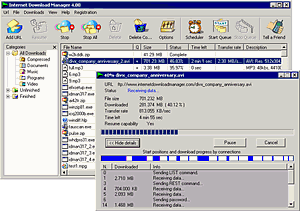 300x211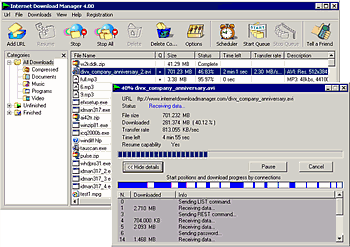 350x247


85x100
---